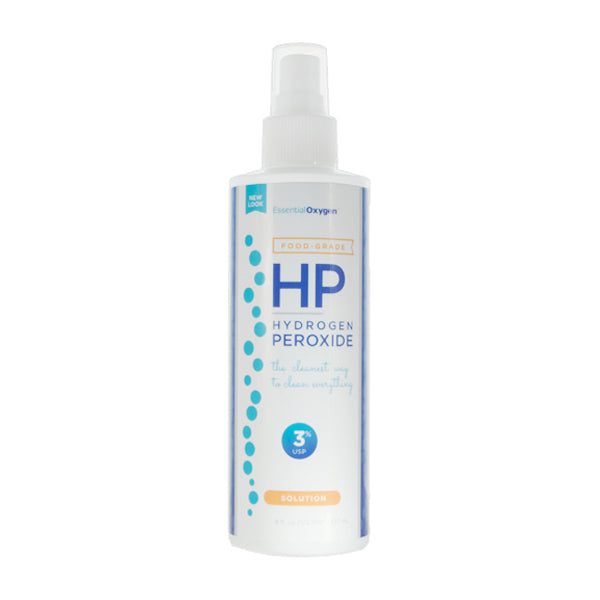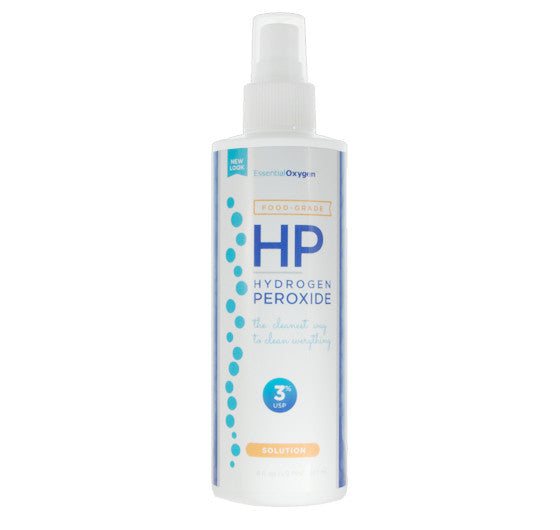 Essential Oxygen Hydrogen Peroxide
Description
Ingredients
Shipping & Returns
Benefits
Fades pigmentation
Heals the skin and acne
Adds oxygen back into the skin.
Also helpful to whiten the teeth, and to use as a mouth rinse.
Ours comes with a sprayer top for ease of use!
Directions
Spray the peroxide into a clean hand and then pat onto the face.
Do NOT spray directly on the face unless you want to have white eyebrows! Great for spot treatments, acne, cuts and scrapes to disinfect the area.
Use morning and night for severe pigmentation or spots. Use right after the scrub.
For the mouth rinse, just spray a couple sprays into the mouth, and then swish for a minute or two. May sting if you have a mouth burn or a mouth sore, but it will heal it faster.
Spray directly on cuts and scrapes to disinfect. It may slightly bubble up and sting a bit as well.
Ingredients:
Food-Grade Hydrogen Peroxide
Return Policy
We offer a 90-day 100% money-back guarantee (minus shipping) on all of our products. Contact us here with any questions.
Shipping Information
All orders usually ship within 24 hours (M-F)After it's shipped, your order should arrive in 2-3 days with Priority Shipping and 5-6 days with First Class ShippingPriority Express 1 Day Shipping is also availableUSPS delays due to the COVID-19 pandemic are outside of our control and may affect these estimates