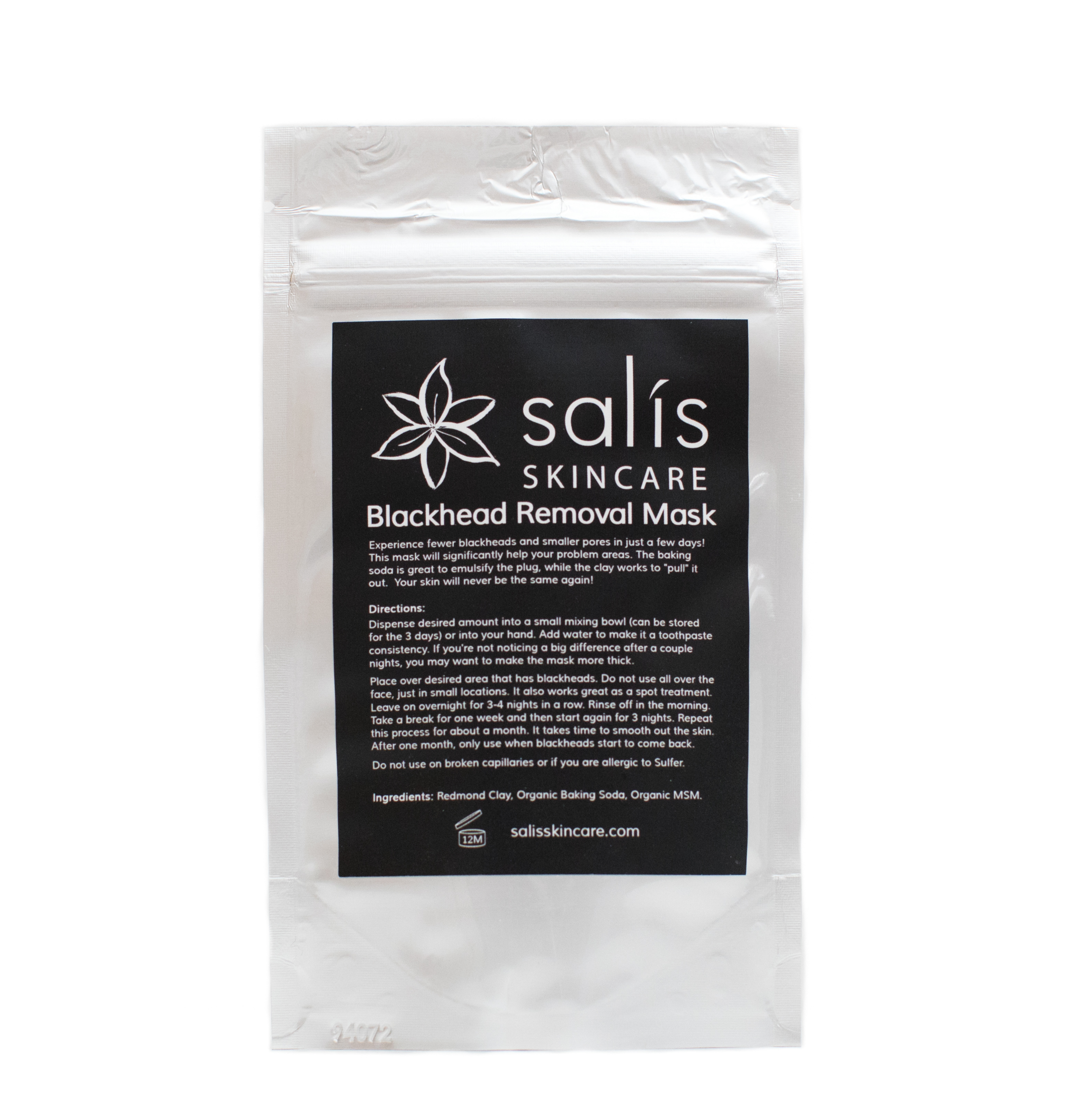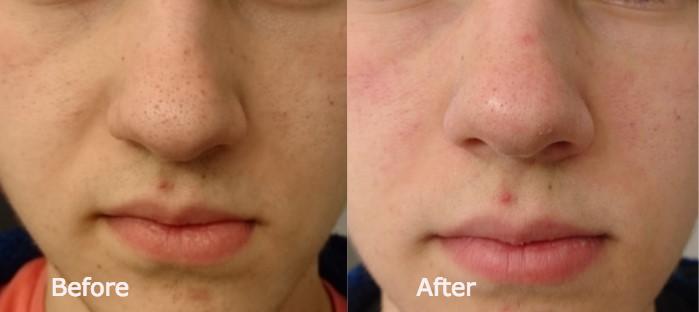 Description
Ingredients
Shipping & Returns
Blackheads happen to everyone and can be tricky to get rid of. That's why we created this Blackhead Removal mask. It can reduce your blackheads and shrink your enlarged pores in as little as just 2-3 uses or up to a few weeks.
Blackheads form as a result of dead skin cells, sweat, or hormones that are clogged inside the pore to form a "plug". It turns black (or oxidize) because it's exposed to the air. This happens to men and women alike!
How does the Blackhead Removal Mask help? With three simple ingredients: Bentonite Clay, Baking Soda, and MSM (powdered sulfur) The Clay pulls out the plug and, the Baking Soda emulsifies the plug, and the MSM smooths it out.
It comes as a powder so we don't have to use toxic or pore-clogging preservatives! It's also free of parabens, additives, and waxes.
We're so confident that you'll have a noticeable reduction in blackheads that we have 100% money back guarantee on the 2 oz. size.
How It Will Help You
Reduces blackheads on your nose, cheeks, eyes, ears, or anywhere else
Smoother skin
Shrinks enlarged pores
Great as a spot treatment for pesky zits
Kills bacteria
Makeup will look smoother
Healthier looking skin
Directions
Pour a small amount of powder into a bowl or hand
Add a small amount of water to the powder
Mix with a brush or clean finger
Keep mixing until you reach a toothpaste consistency.
If it's too thin, add more mask powder. If it's too thick, add more water.
Spread over the areas of your face with blackheads. We recommend starting with your T-Zone.
Spread it on thick! If you can see your skin underneath, it's not thick enough to work its magic :)
Keep it on overnight.
Wash it off in the morning.
Repeat for 3-4 nights a row.
Take a break and then repeat this process next week if you need to.
You're on your way to becoming a Poreless Wonder!
Tips
Pair this mask with the Salis Salt Scrub to more effectively tame your blackheads and cleanse your skin!
Use a couple drops of Serum in the morning after you've rinsed off the Mask.
The mask may flake off a little during the night. We recommend putting an old towel over your pillow to avoid a little mess.
If you're not noticing a huge difference, you may need to make the mask a little thicker.
Another idea is to steam your face really well (30 minutes or more) and extract any large blackheads with an extractor tool. Then use the Blackhead Removal Mask! It will help seal up and refine the pore size
Note: People with sulfur allergies should not use this mask.
Ingredients:
Bentonite Clay
Baking Soda
MSM (Sulfur)
Return Policy
We offer a 90-day 100% money-back guarantee (minus shipping) on all of our products. Contact us here with any questions.
Shipping Information
All orders usually ship within 24 hours (M-F)After it's shipped, your order should arrive in 2-3 days with Priority Shipping and 5-6 days with First Class ShippingPriority Express 1 Day Shipping is also availableUSPS delays due to the COVID-19 pandemic are outside of our control and may affect these estimates