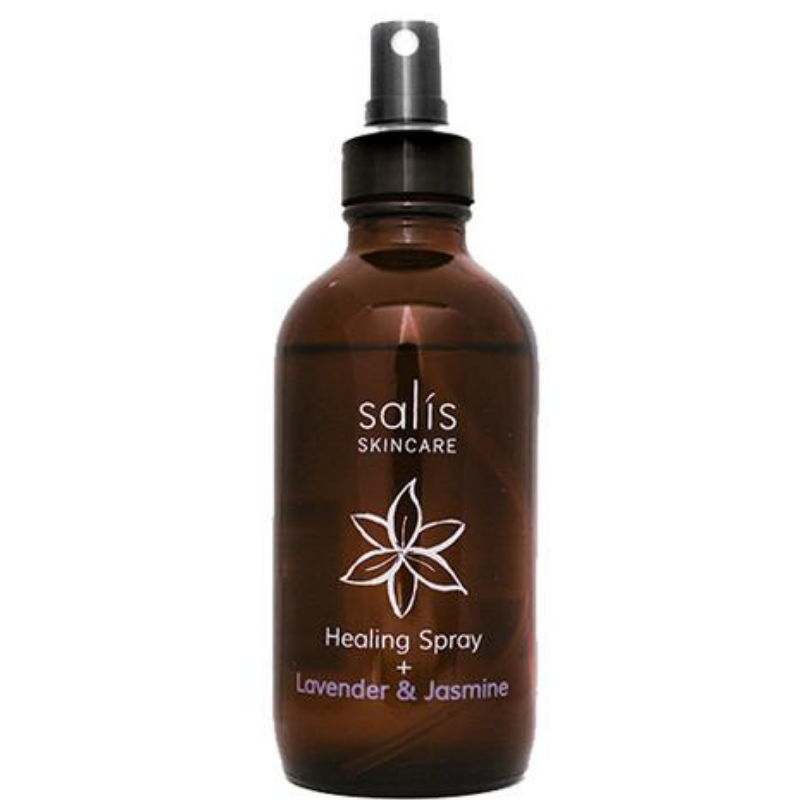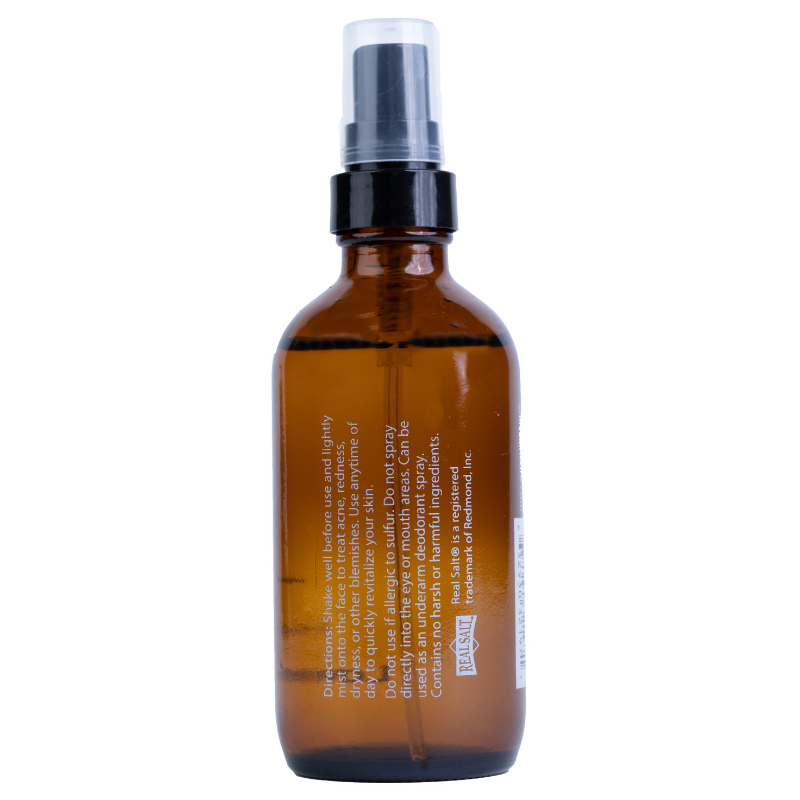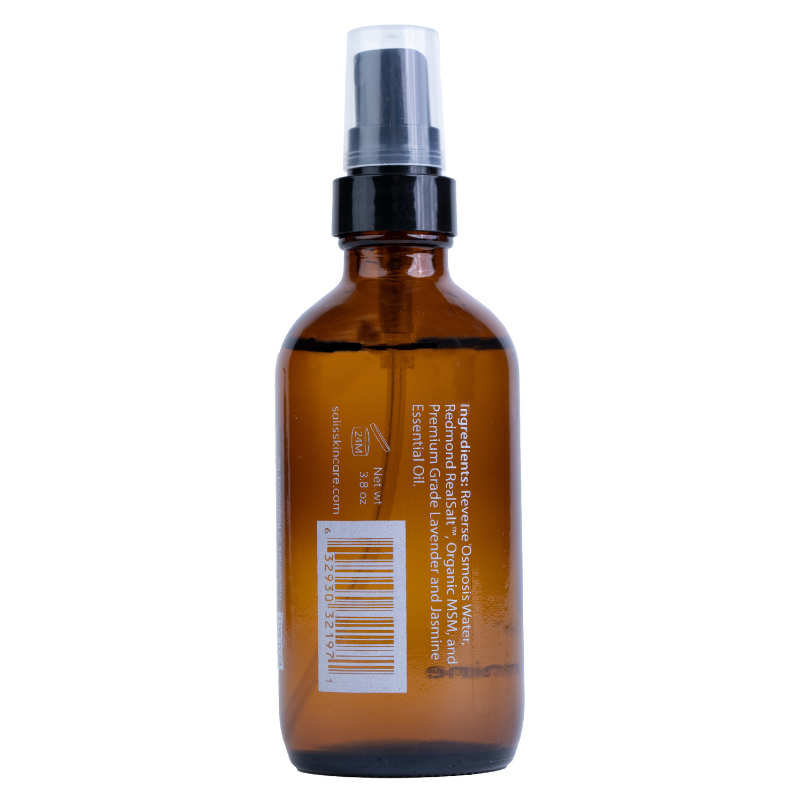 Healing Spray Lavender & Jasmine
Description
Ingredients
Shipping & Returns
Hydrating AND Healing, this Lavender & Jasmine Healing Spray is the quickest way to feel refreshed and clean.
How can this healing spray help your skin?
Lavender is very soothing to the skin and helps to balance hormones.
Jasmine smells amazing and helps to overcome stress and balances hormones as well.
It also helps even skin tone and adds moisture to the skin. Our variety is the Jasmine Sambac which is less irritating to the skin.
MSM or powdered sulfur helps clear acne and adds the sulfur (one of your skin's most vital minerals) back into your skin.
Your skin is the most dependent on the sulfur mineral to act and look its best. Don't go without this vital mineral.
The sea salt we use helps to kill off harmful bacteria on the skin and helps to reduce fine redness.
Unlike our salt scrubs that you rinse off, this salt stays on your skin to keep working its magic!
Directions
Shake bottle a couple of times.
Lightly mist all over the face and neck.
Allow it to dry before applying makeup or other facial products.
To prolong life, keep in a cool, dark place. Refrigerate when not in use.
Good to Know
Best to use under makeup if possible, but not harmful if used over makeup.
Use in the morning to help tone your skin.
Use any time of day to quickly revitalize your skin.
Can be used as an underarm deodorant spray.
Can be used on hair to help style your hair into a beachy look. The salt can help add waves to your hair and can help your hair from drying out.
Note: Do not use if allergic to sulfur. Do not spray directly into the eye or mouth areas. Contains no harsh or harmful ingredients.
Ingredients:
Reverse Osmosis Water
Redmond RealSalt™
Organic MSM
Premium Grade Lavender Essential Oils
Premium Grade Jasmine Essential Oils
Return Policy
We offer a 90-day 100% money-back guarantee (minus shipping) on all of our products. Contact us here with any questions.
Shipping Information
All orders usually ship within 24 hours (M-F)After it's shipped, your order should arrive in 2-3 days with Priority Shipping and 5-6 days with First Class ShippingPriority Express 1 Day Shipping is also availableUSPS delays due to the COVID-19 pandemic are outside of our control and may affect these estimates