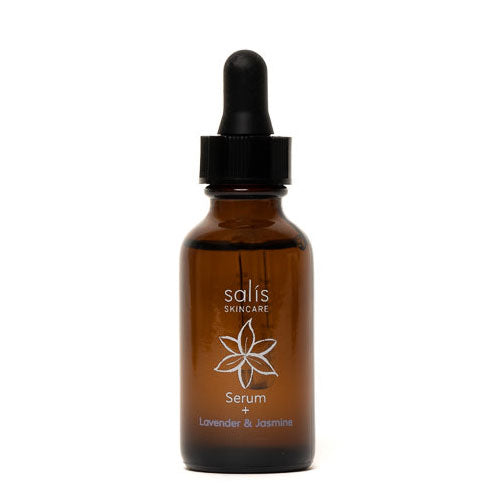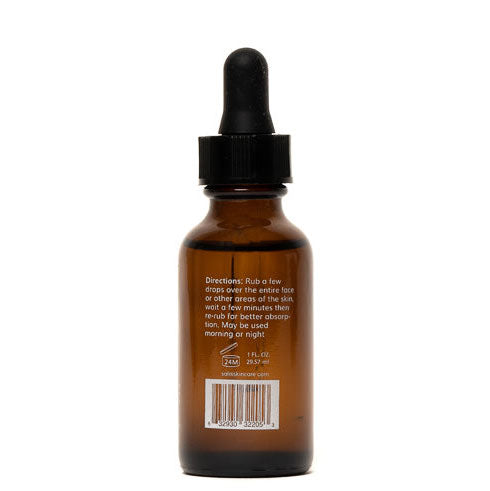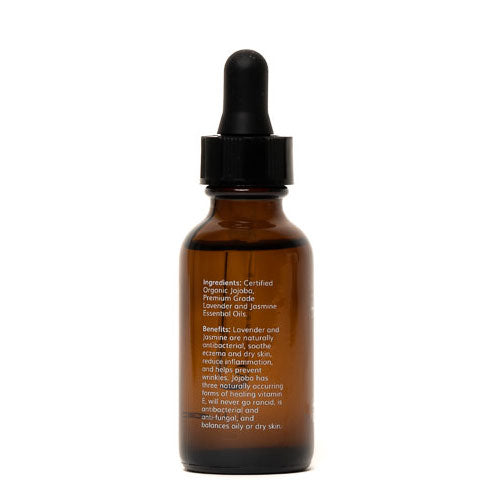 Serum + Lavender & Jasmine
Description
Ingredients
Shipping & Returns
Should you REALLY put oil on your face? Yes! This serum has a small molecular structure that will penetrate the skin more deeply than other moisturizers. It's also amazing at removing makeup without leaving your skin dry.
Unique benefits of this serum
Naturally antibacterial.
Reduces inflammation.
Keeps acne at bay.
Soothes eczema and dry skin.
Helps prevent wrinkles.
Improves mood.
Aphrodisiac (this is why jasmine is found in many perfumes!)
How can this serum help your skin?
Prevents signs of

aging.
Anti-bacterial and Anti-fungal.
Balances oily or dry skin.
Softens dry skin on the face, hands, feet, or anywhere on your body.
Directions
Rub a few drops all over the face or other areas of the skin.
Wait a few minutes then re-rub for better absorption.
Note: We strongly recommend that you test this product on a small portion of your skin for a few days before applying it all over. If severe irritation occurs discontinue use immediately (this is rare but please let us know if it happens).
Ingredients:
Nourishing Certified Organic Jojoba Oil
Premium Grade Lavender Essential Oil
Premium Grade Jasmine Essential Oil
Return Policy
We offer a 90-day 100% money-back guarantee (minus shipping) on all of our products. Contact us here with any questions.
Shipping Information
All orders usually ship within 24 hours (M-F)After it's shipped, your order should arrive in 2-3 days with Priority Shipping and 5-6 days with First Class ShippingPriority Express 1 Day Shipping is also availableUSPS delays due to the COVID-19 pandemic are outside of our control and may affect these estimates