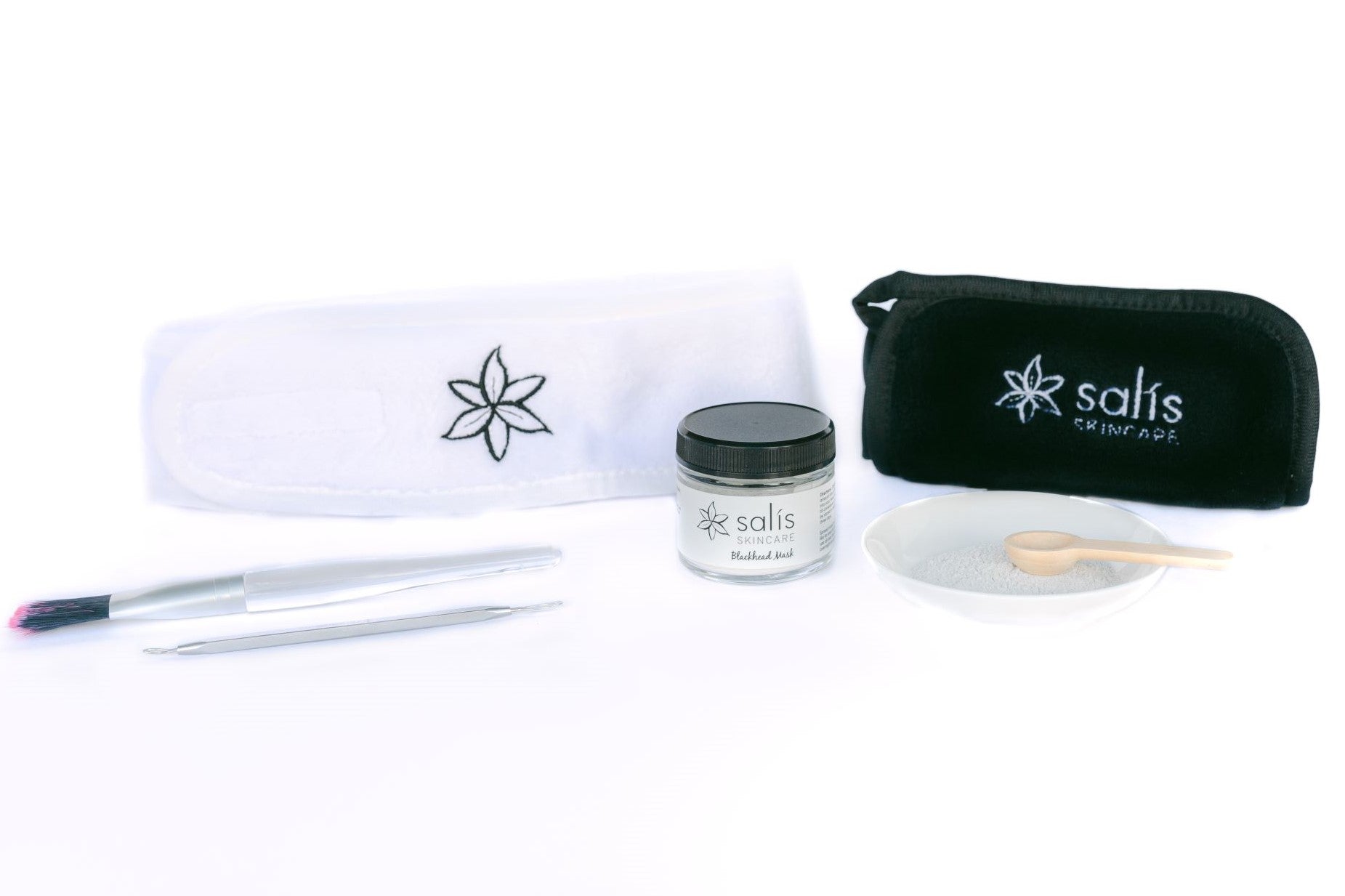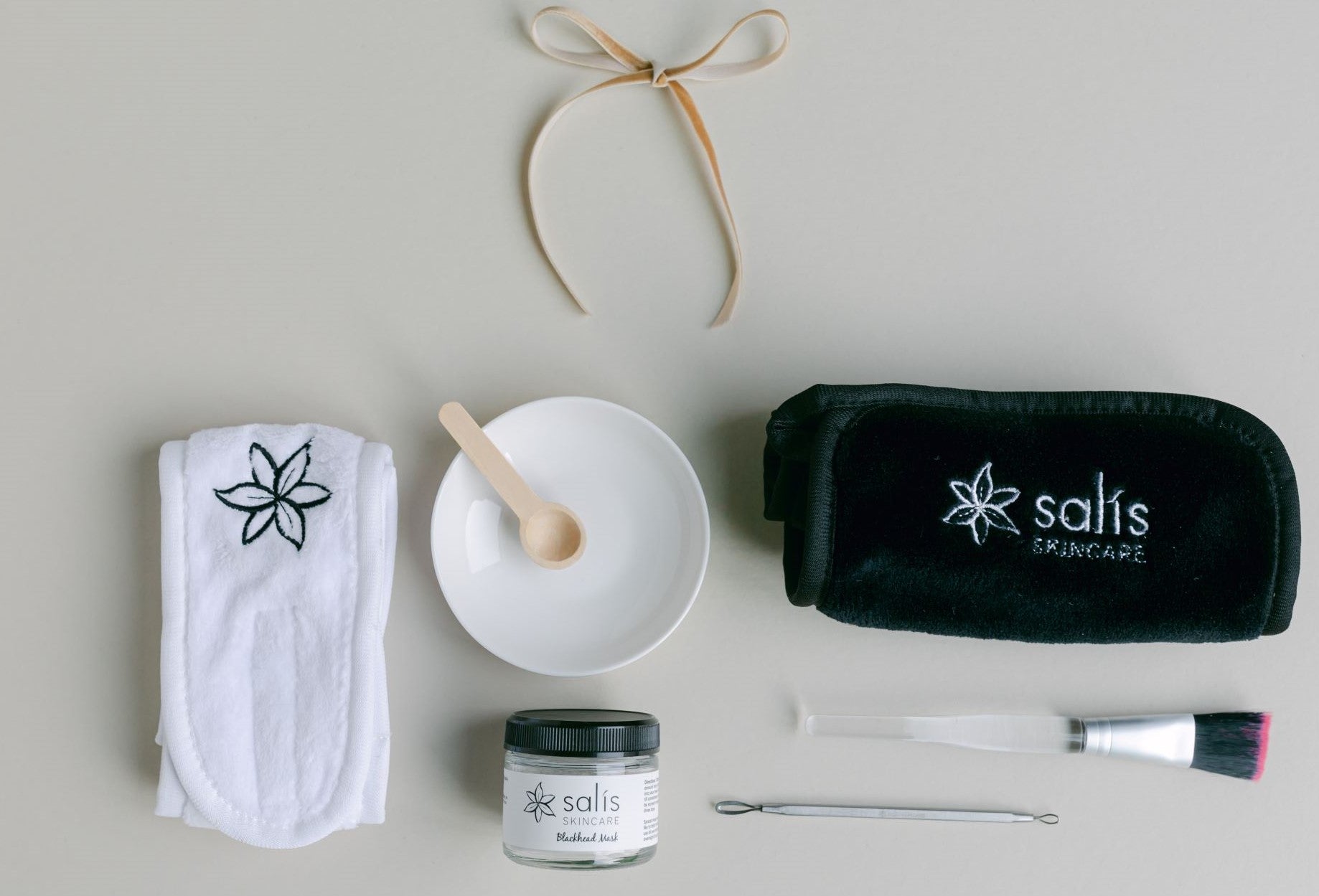 Blackhead Mask Gift Set
$36.00
Regular price
$45.99
Subscription • Save
Description
Ingredients
Shipping & Returns
Everything you need to help banish those blackheads for good!
1 - 2 oz Blackhead Mask Jar- Our special blackhead mask formulation in a jar for easier measuring.
1 - Mini Porcelain bowl- The perfect sized bowl that fits in the palm of your hand to mix your mask.
1 - wooden measuring spoon- This spoon measures the perfect amount of powder!
1 - makeup brush- Spread the mask evenly over your face.
1 - blackhead extractor tool-This tool helps to get out those stubborn blackheads.
1 - Ultra Soft Makeup Remover towel- Remove your makeup with just water before applying your mask!
1 - Spa Headband Helps keep your hair out of your face.
Helpful Tips
Steam your face first, this will help open your pores and loosen plugs.
Spread the mask evenly with your brush, but apply more heavily over problem areas.
Leave the mask on for up to 30 minutes or until it is completely dry. However the longer you leave it on the better!/li>
Do this routine for 3 nights in a row, take a week off, then repeat. Be consistent!
Blackhead Mask Ingredients:
Bentonite Clay
Baking Soda
MSM (Sulfur)

*Note this mask contains sulfur, do not use if you allergic to sulfur.
Return Policy
We offer a 90-day 100% money-back guarantee (minus shipping) on all of our products. Contact us here with any questions.
Shipping Information
All orders usually ship within 24 hours (M-F)After it's shipped, your order should arrive in 2-3 days with Priority Shipping and 5-6 days with First Class ShippingPriority Express 1 Day Shipping is also availableUSPS delays due to the COVID-19 pandemic are outside of our control and may affect these estimates