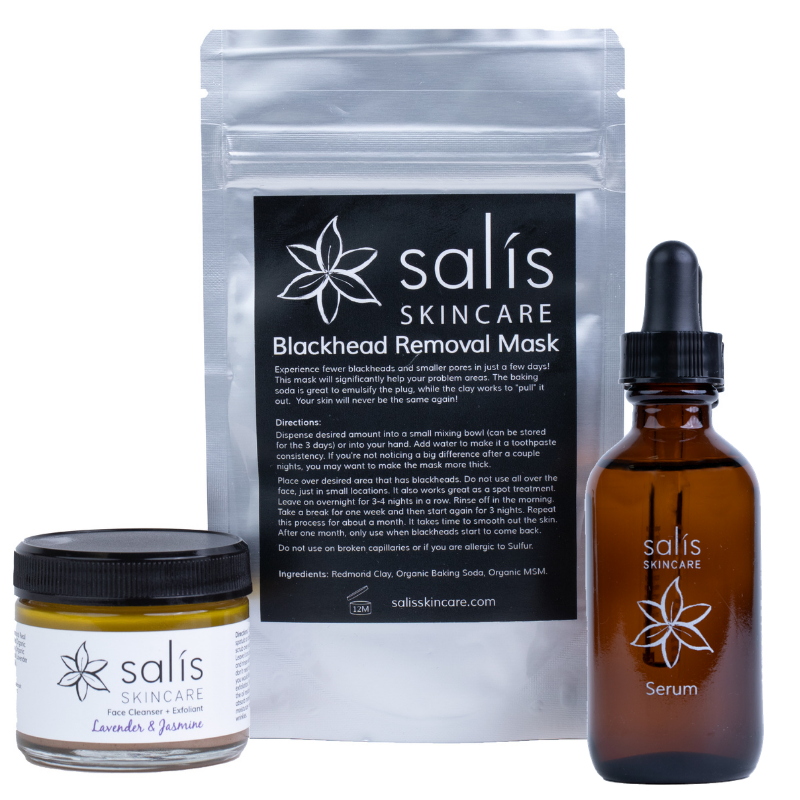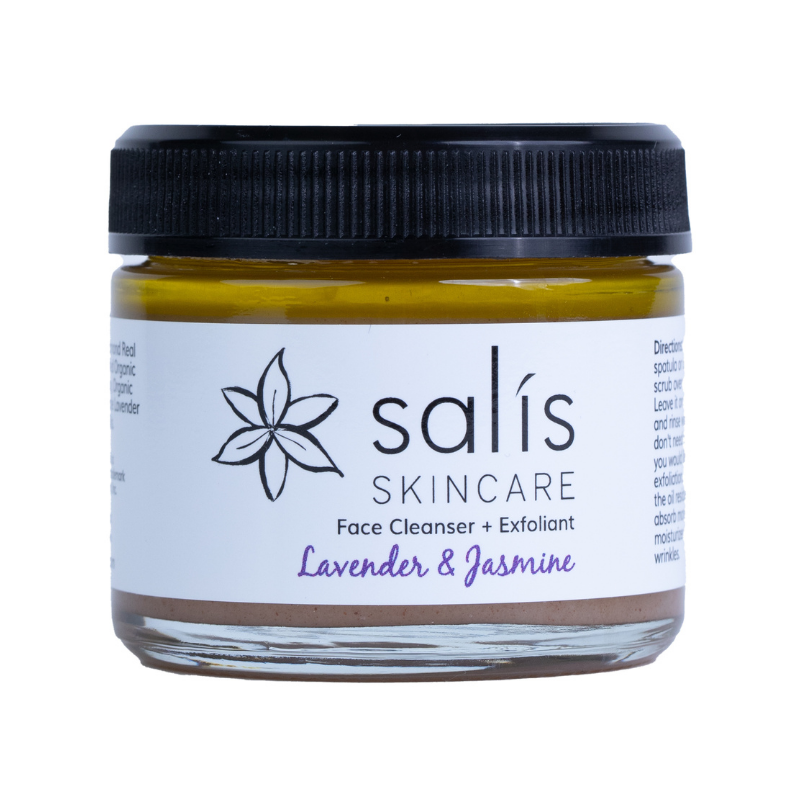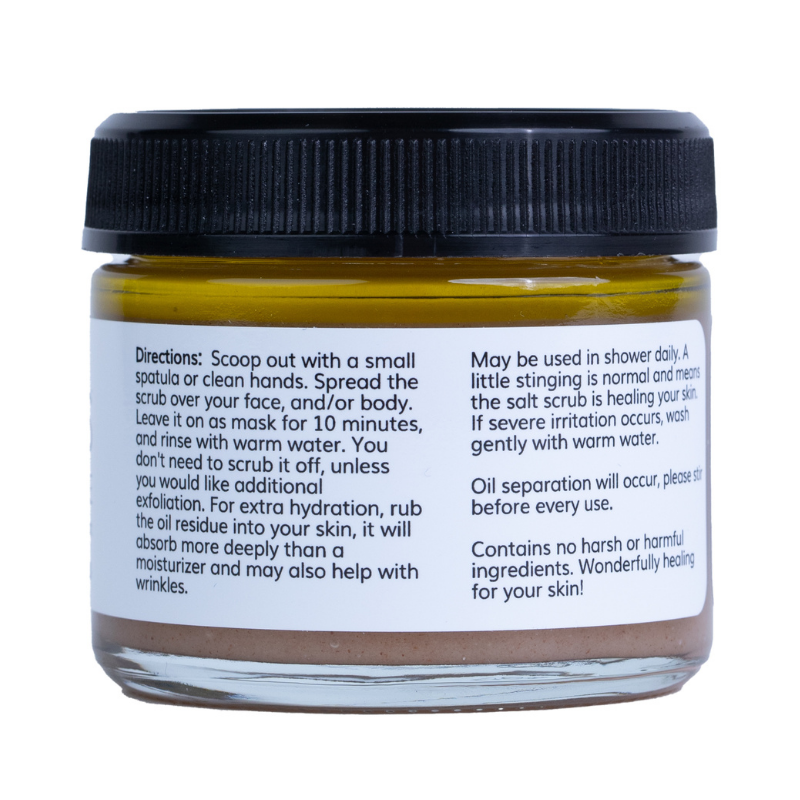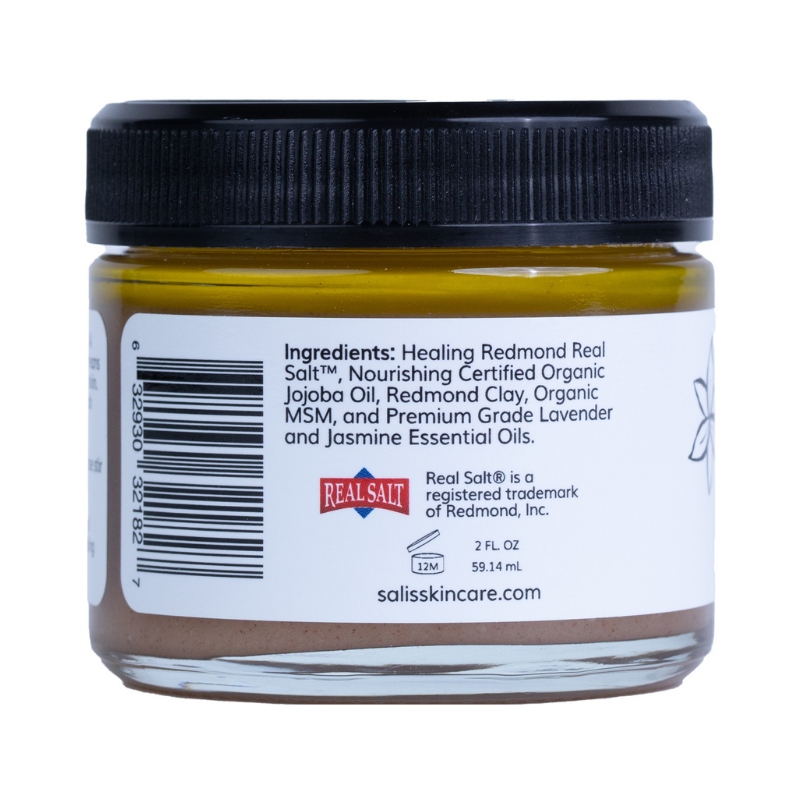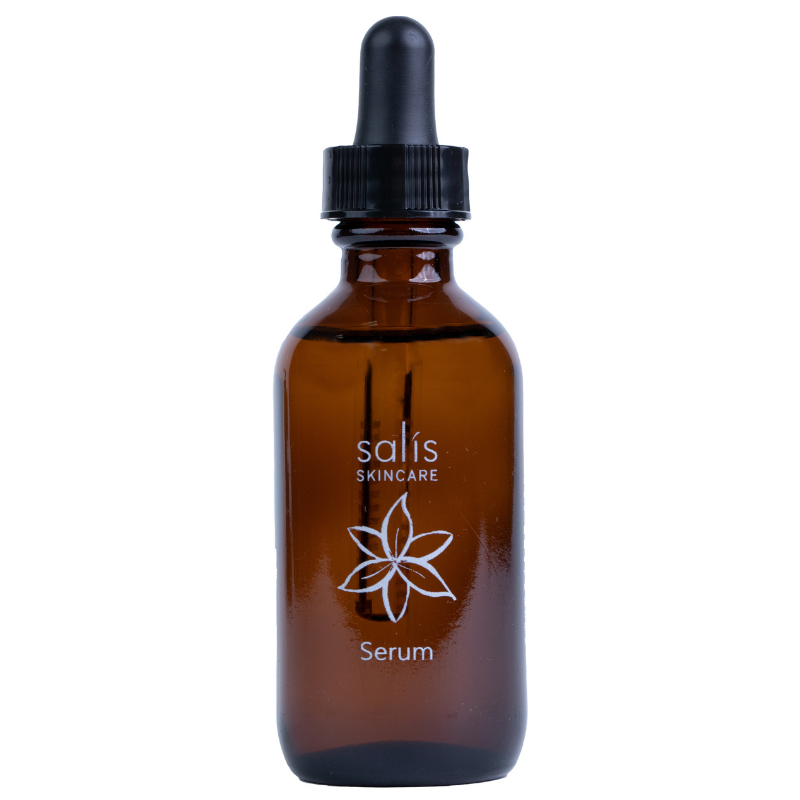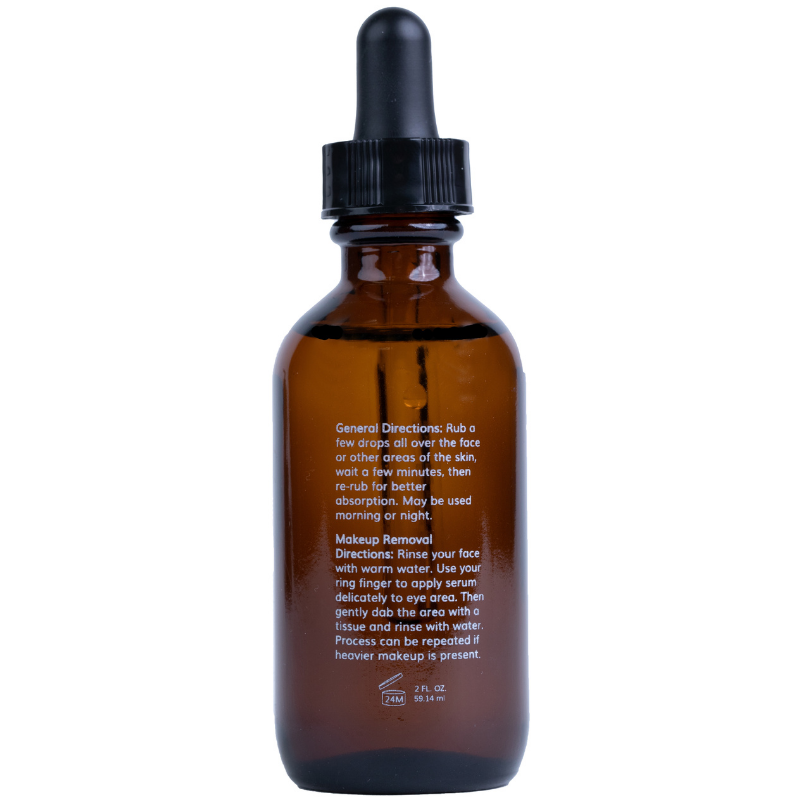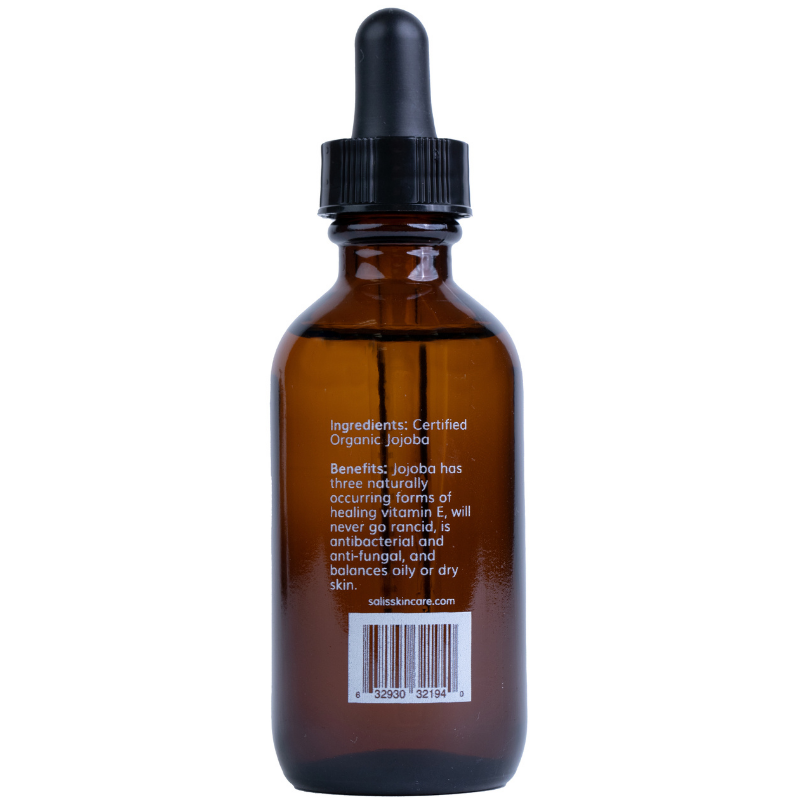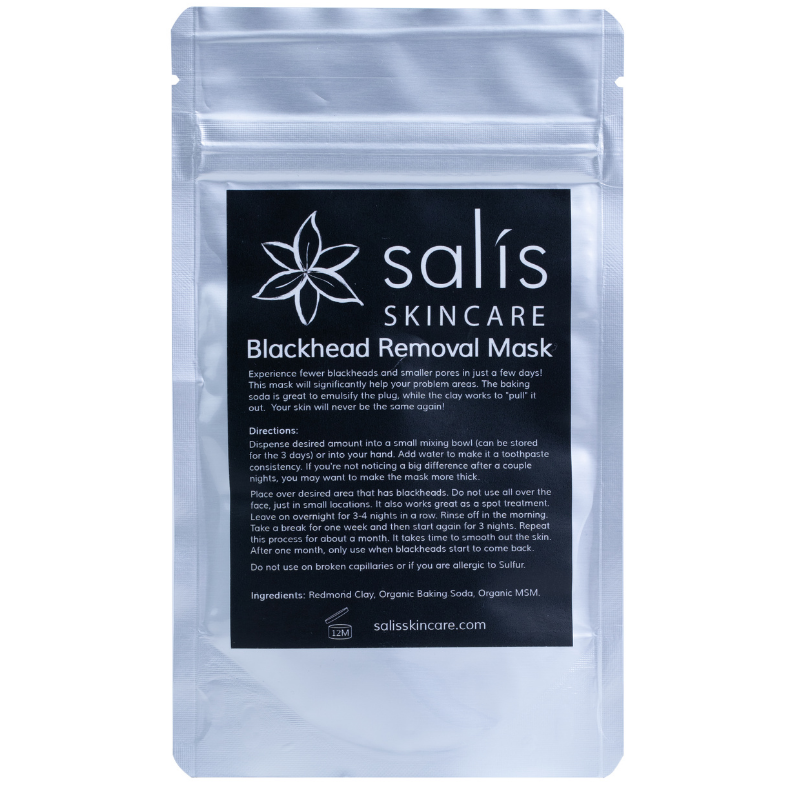 Beginner Kit
$58.00
Regular price
$62.97
Subscription • Save
Description
Ingredients
Shipping & Returns
The Salís Beginner Kit gives you a complete organic skincare routine.
Cleanse and Exfoliate with the Lavender & Jasmine Face Cleanser + Exfoliant
Destroys bad bacteria on the skin.
Soothes eczema and dry skin.
Balances hormonal acne.
Pigmentation lightens.
Better skin tone.
Blackheads lessen.
Scars become less noticeable.
Acne and sores may heal after two weeks or less.
The salt may also significantly alleviate any redness in the skin.
Moisturize with the Serum
Balances oily or dry skin.
Softens dry skin on the face, hands, feet, or anywhere on your body.
Prevents signs of aging.
Anti-bacterial and Anti-fungal.
May gradually reduce wrinkles.
Use the Blackhead Removal Mask
Reduces blackheads on your nose, cheeks, eyes, ears, or anywhere else.
Smoother skin.
Shrinks enlarged pores.
Great as a spot treatment for pesky zits.
Kills bacteria.
Makeup will look smoother.
Healthier looking skin.
Directions
Lavender & Jasmine Salt Scrub
Use the plastic spatula or a clean finger to stir the scrub.
Dig deep to the very bottom of the jar to fully incorporate all ingredients.
Gently spread it over your face.
Leave it on as a mask for up to 10 minutes to cleanse.
For exfoliation rub into the skin. We recommend you only exfoliate 1-2 times per week.
Rinse off with warm water.
Pat dry the skin with a towel.
Rub the excess oil into the skin for extra hydration.
Serum
Use the dropper to extract the serum from the bottle.
Squeeze a few drops onto your fingers.
Gently rub all over the face or other areas of the skin.
Wait a few minutes then re-rub for better absorption.
Blackhead Removal Mask
Pour a small amount of powder into a bowl or hand.
Add a small amount of water to the powder.
Mix with a brush or clean finger.
Keep mixing until you reach a toothpaste consistency.
If it's too thin, add more mask powder. If it's too thick, add more water.
Spread over the areas of your face with blackheads. We recommend starting with your T-Zone.
Spread it on thick! If you can see your skin underneath, it's not thick enough to work its magic :)
Keep it on overnight.
Wash it off in the morning.
Repeat for 3-4 nights a row.
Take a break and then repeat this process next week if you need to.
You're on your way to becoming a Poreless Wonder!
Ingredients Lavender & Jasmine Salt Scrub:
Redmond Real Salt™
Nourishing Certified Organic Jojoba Oil
Redmond Clay
Organic MSM
Premium Grade Lavender Essential Oils
Premium Grade Jasmine Essential Oils


Ingredients Serum:
Nourishing Certified Organic Jojoba Oil

Blackhead Removal Mask:
Bentonite Clay
Baking Soda
MSM (Sulfur)
Return Policy
We offer a 90-day 100% money-back guarantee (minus shipping) on all of our products. Contact us here with any questions.
Shipping Information
All orders usually ship within 24 hours (M-F)After it's shipped, your order should arrive in 2-3 days with Priority Shipping and 5-6 days with First Class ShippingPriority Express 1 Day Shipping is also availableUSPS delays due to the COVID-19 pandemic are outside of our control and may affect these estimates